Our business strategy and affairs are overseen by our board of directors which is comprised of well-grounded and knowledgeable experts in the finance industry.
Chairman, Board of Directors
Jim Ovia is Co-founder and pioneer Managing Director/Chief Executive of Zenith Bank Plc. He has about three decades cognate banking experience. He is the Chairman of Visafone Communications Limited as well as a member of the Governing Council of Lagos State University, Lagos and also a member of the Board of Trustees, Redeemers University For Nations, Lagos. He is the promoter of the proposed University of Information and Communication Technology, Agbor, Delta State; he served on the board of American International School, Lagos [2001 -2003].
Jim Ovia has been involved in many good causes through different Non-Governmental Organisations [NGOs]. At various times, he has been first President of the Nigeria Internet Group [2001-2003]; member, Tsunami Disaster Relief Committee and coordinator Nigerians United To Save Niger Republic [NUSAN]. He is the founder and Chairman of Mankind United to Support Total Education (MUSTE), a philanthropic organization focused on providing scholarship for the less privileged, of which some of the beneficiaries are now qualified Medical Doctors, Lawyers, Engineers and many others.  
Jim Ovia is also the founder of the ICT Foundation for Youth Empowerment, which focuses on improving the socio-economic welfare of Nigerian Youths by inspiring and motivating them to embrace Information and Communication Technology. The initiative holds annual Youth Empowerment conferences.
Jim Ovia holds a Master's degree in Business Administration from the University of Louisiana, Louisiana, USA in 1979 and a B.Sc. in Business Administration from Southern University, Louisiana, USA (1977). He is also an Alumnus of Harvard Business School (Executive Management Program).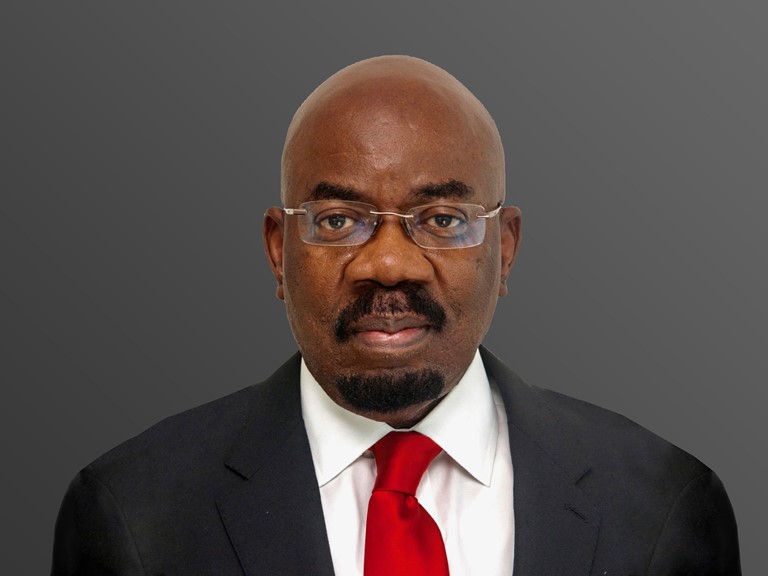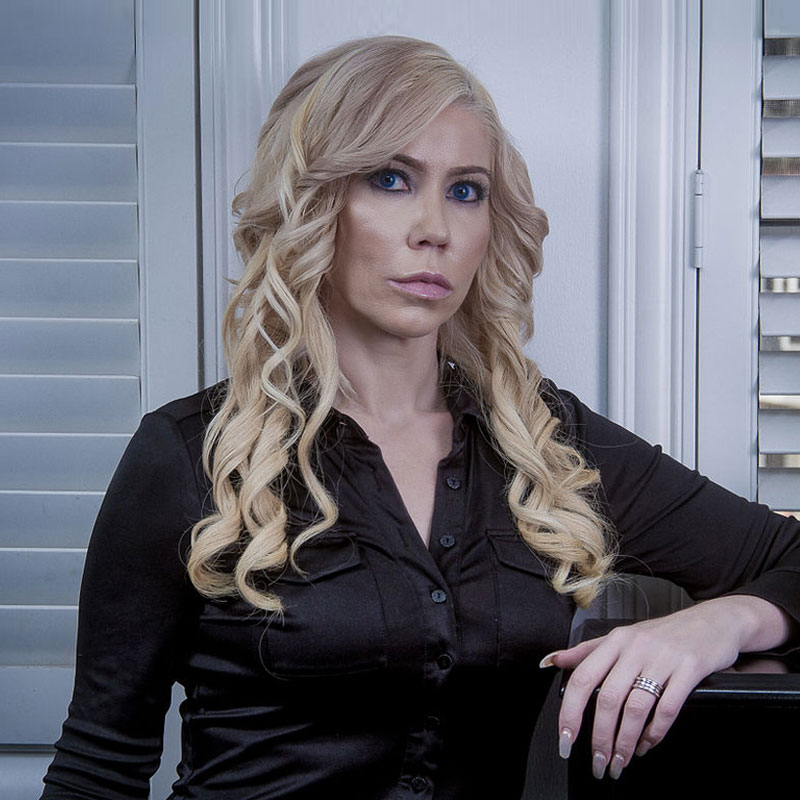 Elaine began her career with Watson Towers, the largest global actuarial consultancy, advising FTSE 100 companies on both the asset and liability side. She later joined PSolve Asset Solutions, the fund-of-funds subsidiary of Sanlam Bank SA where she focused upon delivering tailor-made liability-driven investment solutions to top UK corporate pension plans, with a focus upon alternative assets. She then moved to Gissings Consultancy Services as Head of R&D, developing derivative based solutions for institutional clients as an FSA approved Investment Advisor.
Elaine was a pioneer staff of Zenith Capital – establishing the fixed income desk, asset management desk and corporate finance desk, joining in 2006. She rose to become the head of Corporate Strategy & Advisory at Zenith Bank Plc, providing advice directly to the Board of Directors. She served on the Investment Committee as an Investment Strategist for the Zenith Bank range of mutual funds, which was awarded the Best Asset Manager in Nigeria in 2008 and 2009 due to having the highest returns in the industry.
In 2010 she co-founded Quantum Capital Partners LP which manages a diverse range of assets in the oil & gas, hospitality, financial services, education and mobile communications. 
Elaine holds a Diploma in Actuarial Management and a BSc in Actuarial Science from the Cass Business School, London. She is a member of the Institute of Actuaries and a Fellow of the Institute of Mathematics and Applications.
Marie is a senior finance professional with over 15 years of experience in the financial service industry spanning across financial control, financial management, financial audit, and compliance.
Prior to joining Quantum Zenith Capital & Investments Limited as Chief Financial Officer and Executive Director, Marie worked as Senior Manager at PWC Nigeria.  She began her career in PwC Nigeria and then went on to work as a Senior Associate at PWC New York in their Assurance & Business Advisory Services and Assurance, Banking & Capital Markets units, resp. There she prepared audited financial statements, analyzed internal controls and developed audit plans for statutory audit of top tier banking and capital market related clients.
She now sits on the board of the 4 (four) Quantum Zenith entities and works to support the management teams of the entities while overseeing the financial control responsibilities of the entities.
Marie is an alumnus of Covenant University, Nigeria where she obtained a Bachelor of Science in Accounting. She holds a Master of Business Administration (MBA) from Hult International Business School, Cambridge with a concentration in Finance & Strategy and is an Associate of the Institute of Chartered Accountants of Nigeria (ICAN) and a Certified Public Accountant (CPA).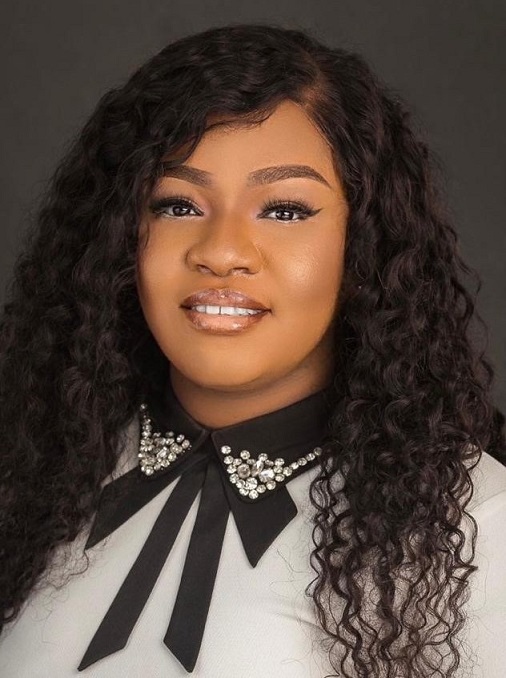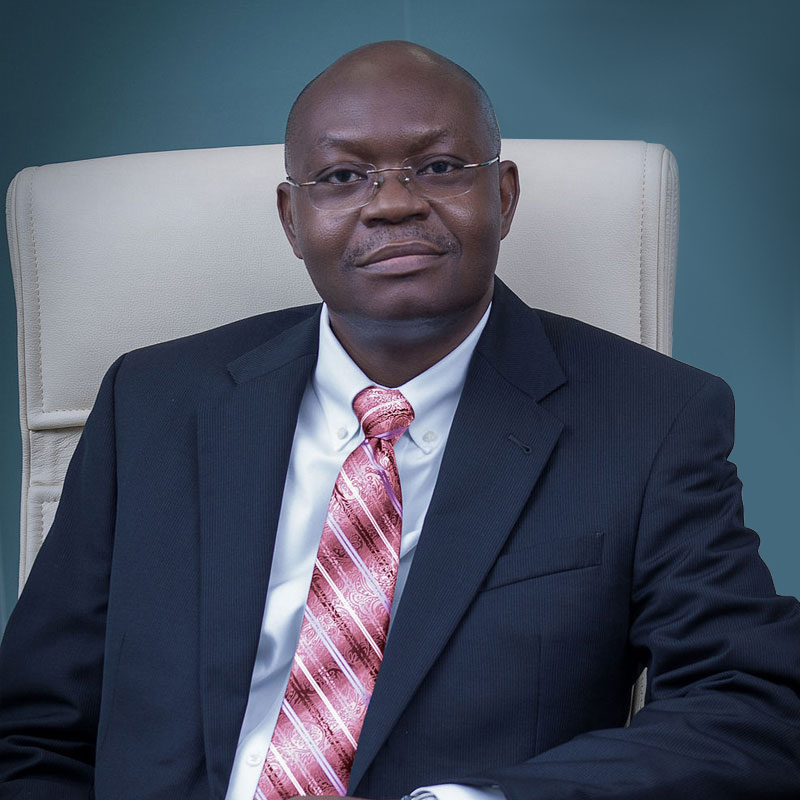 Joe Onwubuya is a director of Veritas Registrars Limited. He is also a Director of Cyberspace Network Limited and oversees the growth and direction of the company. He is responsible for the delivery of successful growth strategy for the company. He is highly regarded in the technology industry and has over twenty years of Business, Security and Network consulting experience with several companies in Nigeria.
Mr. Onwubuya has held various positions in large integration and consulting companies, he has also served as IT consultant to numerous financial institutions and Visafone Communications Limited. He is a network veteran in particular and an IT professional in general. 
Engr. Onwubuya holds a Bachelor's and Master's degree in Electrical/Electronic Engineering from the University of Lagos in addition to several other IT certifications both within and outside Nigeria, among which are Cisco, Microsoft, and Linux. He is an alumnus of the Lagos Business School. He is also a corporate member of the Nigerian Society of Engineers (MNSE) and Council for the Regulation of Engineering in Nigeria (COREN).
Kennedy Ichibor is an alumni of the University of Benin and a Chartered Accountant, with over 20 years experience in Corporate and Investment banking transactions within the Zenith Bank Group

He has participated actively in the structuring of high profile debt facilities for multinational companies in the Fast Moving Consumer Goods (FMCG), Breweries, Commodities, Agriculture and Steel sectors in Nigeria.
He is currently the MD / CEO of Quantum Zenith Capital & Investments Limited and has been actively involved in sizeable Debt and Equity transactions in the Capital markets over the years in sectors such  as Power, FMCG, Financial Institutions and Sub nationals.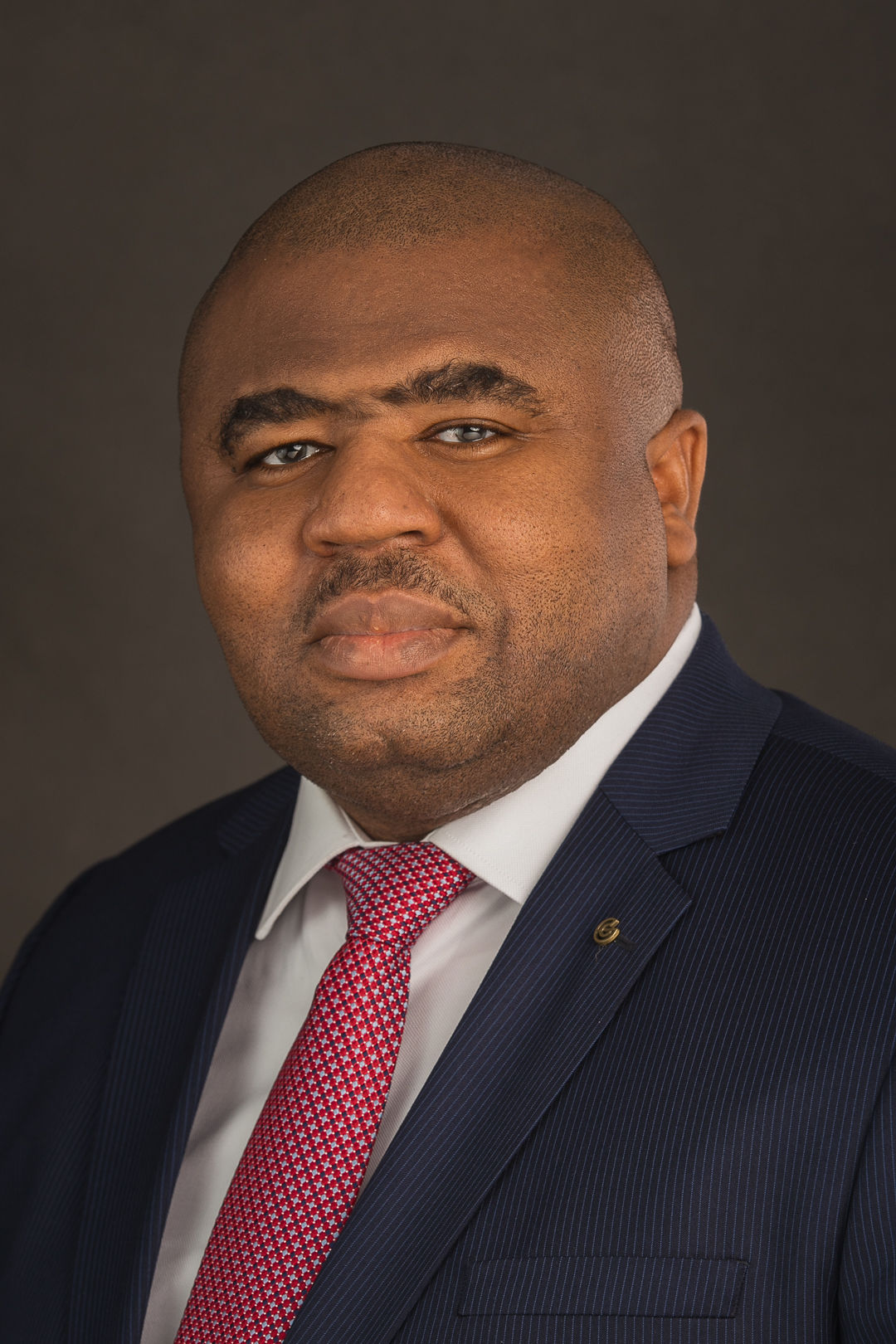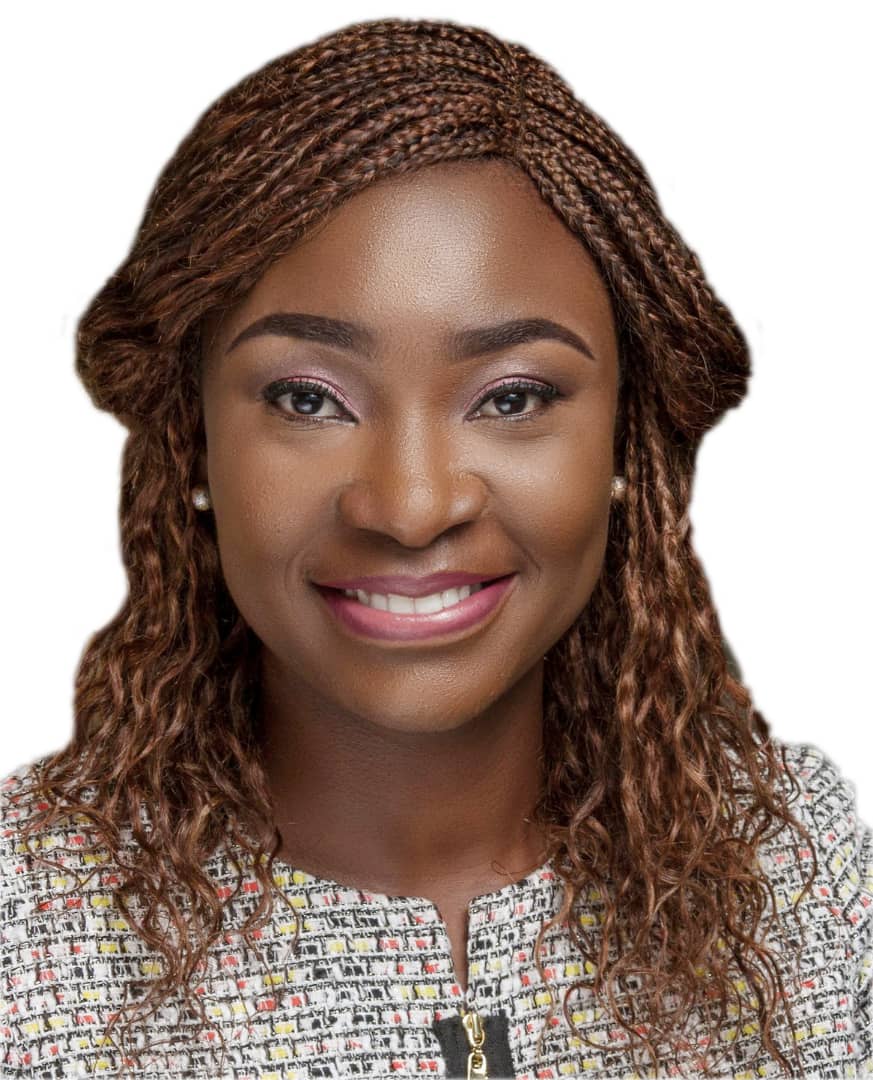 Dr. OLUWABUKUNMI FAPOHUNDA
Dr. Fapohunda is a multi-award winning finance professional with over 17 years of multi-industry, multi-geography and multi-cultural experience. She began her career in Deloitte after which she joined Quantum Fund Management Limited as the Head of Compliance and rose to become the Chief Financial Officer and now the Executive Director.
Dr. Fapohunda holds a BSc (First Class Honors) in Business Administration from
Babcock University, Ogun State, Nigeria, an MBA (First Class Honors/Magna Cum Laude) with specialization in Corporate Finance from Walden University, Minnesota, USA and a DBA (First Class Honors/Summa Magna Cum Laude) with specialization in Finance from Walden University, Minnesota, USA. Dr. Fapohunda is a Fellow of the Institute of Chartered Accountants of Nigeria (ICAN), a Fellow of the Chartered Institute of Taxation of Nigeria (CITN) and an Associate member of the Institute of Chartered Accountants in England and Wales (ICAEW).
Dr. Fapohunda sits on the Board of several companies where she has made valuable, significant and strategic contributions to the growth of these companies. Between 2020 and 2022, she has served as the Chairman of the Board, Corporate Finance Certification Sub-Committee of the Institute of Chartered Accountants of Nigeria (ICAN) and as a Board Member of Corporate Finance Management Faculty (CFMF) of the Institute of Chartered Accountants of Nigeria (ICAN) on a volunteer basis.
Onyeche Emefiele graduated from the Lagos State University, Ojo in 2004 with a Second Class (Hons) Upper Division degree in Law, and was called to the Nigerian Bar in 2005. Onyeche also holds an MBA from the prestigious Lagos Business School, Pan Atlantic University, Lagos.
Onyeche began her career as a Litigation Officer with Swift & Moore (Solicitors & Legal Consultants) in Lagos and later joined Zenith Bank Plc in 2007 as a Client Service Representative, from where she was seconded to Quantum Zenith Trustees in 2009 as a Legal Officer.
Onyeche is a member of the Nigerian Bar Association, an Associate Member of both the Institute of Chartered Secretaries & Administrators (ICSA), and the Chartered Institute of Personnel Management of Nigeria (CIPM) where she bagged the award for the Overall Best Graduating Student at the 2013 qualifying exams.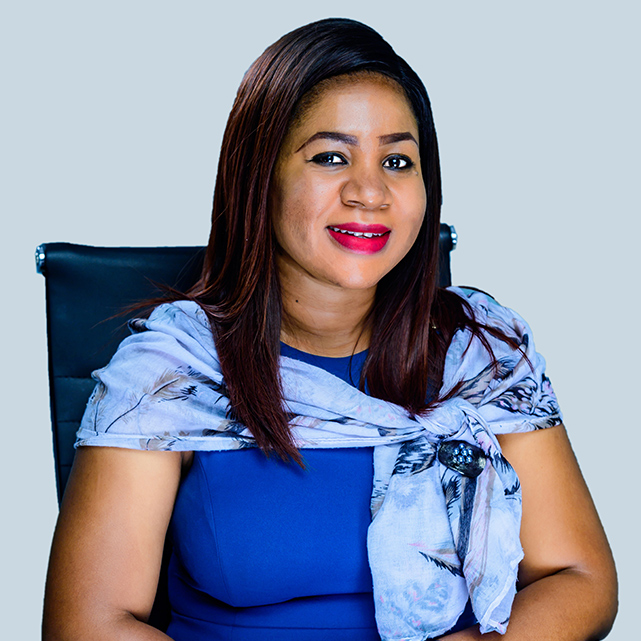 Get email updates from Quantum Zenith Trustees & Investments Limited and stay up-to-date on the latest tips, trends and best practices.